Community Information
Whether you're buying a home, selling your home or relocating to Maple Ridge, Pitt Meadows or Mission, the following information, resources and tools will help to guide your decision.
They're a quick and easy to way to find useful information about your community! The links below will lead you to information ranging from Official Community Plans to recycling day schedules! Contact us for more information!
Looking for an update on the real estate market in these communities? Check here for monthly stat updates!

The City of Maple Ridge lies on the north shore of the mighty Fraser River, just 45 km east of the City of Vancouver. Nestled against the Coastal Mountains, Maple Ridge is a community that provides small-town atmosphere with close proximity to a major trade centre. It is a progressive community well-known for it's beautiful countryside and spectacular scenery. It is a community of urban sophistication that retains a sense of rural charm.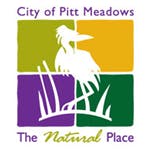 Nestled between the mighty Fraser River and the majestic Golden Ears mountains, Pitt Meadows is a dynamic municipality with a growing population of just over 16,500. With an ongoing commitment to building an even better community for residents, businesses and visitors, Pitt Meadows is a natural place to live, work and invest.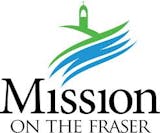 Located along the north shore of the Fraser River in the prosperous Lower Mainland, Mission is primed and ready for investment. It is defined by its spectacular natural beauty, affordable land, diverse workforce and accessibility to major highways, border crossings and airports. With a population of approximately 38,000, experts predict Mission could exceed 45,000 by the year 2020. This tremendous population growth is creating a wealth of new business and investment opportunities within the community.